iOS & Android application
Mobile applications for your projects monitoring
Elevate Your Project Management with Real-Time Analytics!
You asked and we are listening! Finally we present a brand new project management tool that provides instant insights and performance metrics. We introducing project management solution for real-time project analytics via iOS or Android app.
Say goodbye to waiting for surprises.
With our app you get live updates on your projects, ensuring you're always in control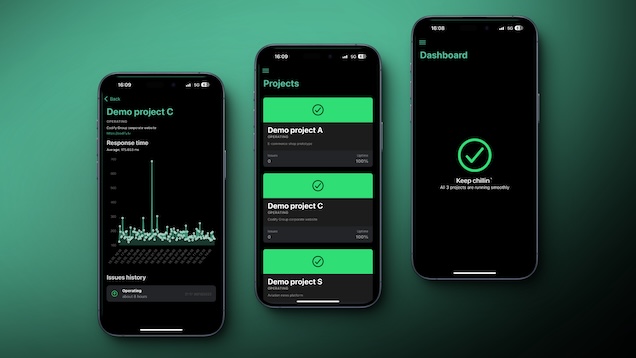 Full project control on your Apple iPhone (iOS 13+) or Android based smartphone
PERFORMANCE MEASURES:
Effortlessly track performance indicators and metrics to gauge your project'`s success.
TIMELINE VIEW:
Visualize your project's progress on a timeline to anticipate potential issues and bottlenecks.
TREND ANALYSIS:
Spot trends and patterns to make informed decisions and optimize your project strategies.
Take control from everywhere
MOBILE ACCESSIBILITY:
Access your real-time project insights anytime, anywhere, directly from your smartphone.
DATA SECURITY:
Rest easy knowing that your project data is protected with advanced security measures.
Ready to take control of your projects with real-time analytics? Download Codify App now and experience a new era of project management. Say hello to clarity, control, and confidence in your project management journey!